Wet Sounds
Perhaps the idea about to combine the experience of diving whilst listen to music has crossed your mind before.
We don´t know if the engeeneries from Apple have some acqua-iPod in development but for the moment, if you would like to enjoy such experience, now you have one alternative. Joel Cahen offers you Wet Sounds. A London-based promoter in contribution with the British Council, is the roadshow that has been touring throughout Europe and it is planned to go further during 2010.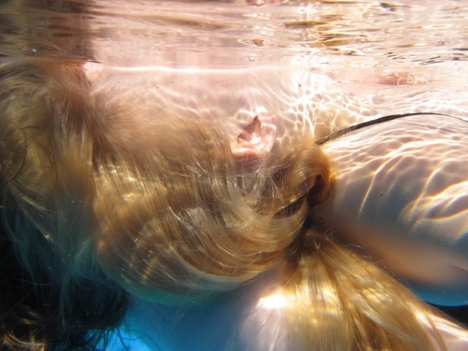 How the idea of this project begun?
I have been putting on various art and sound events in London since 2002. When I heard from a friend that she recently been to a spa with underwater speakers which played music, I was inspired to develop a sound art event and use the pool as a public art space.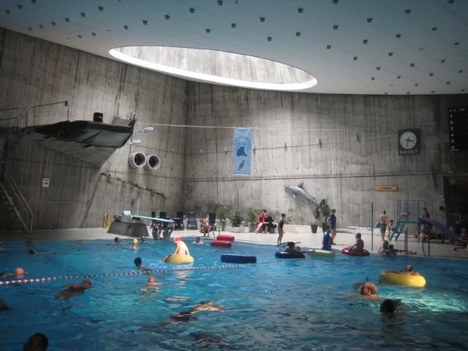 Could you explain briefly why waves flow such a good underwater?
Water is denser than air so sound travels faster in water than in air. Also the way its perceived is through the skull bones which largely bypasses the regular hearing mechanism and stimulates the inner ear. This has the effect of perceiving a clear and detailed sound. This is how whales can communicate over such long distances.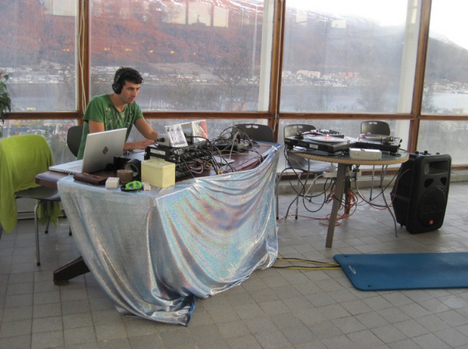 Does it make sense for you a whole show underwater where band is into a crystal capsule instead of an stage and audience is supplied with special goggles and properly breath-air pump system? Or in other words, do you think a mainstream band with properly budget could prepare a show like that?
I have actually thought of something like that and there are several technical hitches which perhaps without a budget problem could be solved. I dont think the audience would feel comfortable in that equipment, also the sound the breathing mechanisms make is too distracting. At the moment I am looking for performance artists in scuba. Maybe if people had gill implants...

What is the aim of the sound or compositions that you create for this event?
I create an audio collage made of sound art works which were especially made by artists for underwater playback. I mix these works with sound narrative compositions. This is like what I do for my weekly Resonance FM show, Soundsoup - sound collages made from a variety of sound sources such as different kinds of music, location recordings, sound fx, film excerpts all freely manipulated and mixed.

Is it the light another important element for this show?
Light is very important, or lack of it. Generally the darker it is the more attention we pay to sound the problem is that swimming pools need light for the lifeguards to do their job. However I have been using underwater lights and getting around the problem where possible.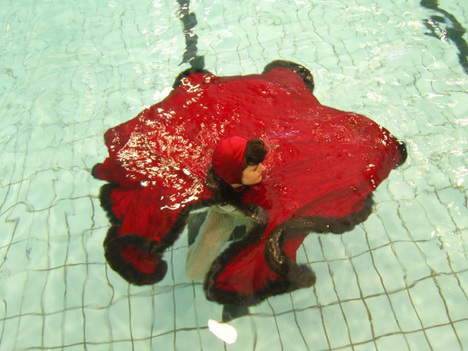 How it has been the roadshow experience so far?
The tour has been excellent really good responses from the public as well as the local councils and artists. We went around the UK twice, to Finland, around Norway, Copenhagen and Stockholm. In Stockholm we installed in the most gorgeous pool I have seen, built in 1905 in Art Nouveau style, we collaborated with performance art promoters HoochyKoochy. In Helsinki we installed at the sunny outdoor olympic pool as part of Helsinki Festival with a live band Kemialliset Ystavat and scuba performer Jutta Aalto. In Trondheim we had a performance with free divers who triggered sounds using controllers on their flippers. In London I had two separate soundsystems and sound artists played live different mixes to the two soundsystems creating three distinct soundspaces in the pool which are mixed by the audience position in the water. Every installation was different, site specific to the pool and the audience. The audiences were very diverse of all age groups. Its great to see people, who have never heard sound art before or have never paid attention to sound apart from chart music, get into it.

If any other promoters outside Europe are interested in bring this show to the town, what they should do?
They can contact me with what they have in mind, there are several sessions Wet Sounds offer to different audiences as well as the sound art gallery. All I need is a pool.

British Council is a great institution, I do understand they are important to make this happen?
The British Council contributed towards the travel expenses incurred in the Scandinavian tour.

Which other projects are you also involved in?
I co-produce Scrap Club, a public destructivist activity where the audience gets to smash up various housing appliances like computers, furniture, cars and stuff. We toured with it recently in Amsterdam and Newcastle, its really interesting to see where its going.
Also as I mentioned, Soundsoup, a weekly radio show I do where I play mash ups and sound collages. I have another exciting sound project in early development and Wet Sounds is also developing next year in interesting directions worth looking out for.

Joel Cahen
Creative Director Curator, Newtoy
Tel: +44 (0)7908 374 952
joel@newtoy.org
http://www.newtoy.org

Text: Victor Moreno